Approach to Counselling and Psychotherapy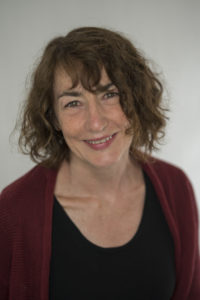 As an integrative and transpersonal therapist, I combine talking with a range of  creative and body-based, relational approaches to help you explore difficulties and your potential. Building a trusting relationship, so that you feel safe to explore whatever you wish is a central part of the work. My approach is collaborative and non-judgemental. I work holistically, believing that body, feelings, mind and imagination or spirit are interconnected, and that symptoms are messages, calling attention to what needs healing.
What happens in counselling sessions?
How we work together will depend on your needs and preferences at any one time.
Simply being heard and understood on a deep level can help bring about changes, so we may just talk.
You may like to use art materials such as sand tray, painting, clay or writing, to express things that can be difficult to put into words, or to find imaginative solutions to problems. You do not have to be good at art to use these.
Sometimes memories and emotions are stored in the body, causing tension or dis-ease. Bringing compassionate awareness to the body, can help bring calm and release symptoms of trauma.
Movement and story enactment can offer a means of accessing your inner wisdom and experimenting with different ways of being in the world, and shifting blocks.
Paying attention to image and metaphor, dreams and visualisations can be a soulful way of exploring what you know on a deeper level.
Paying attention to what happens between us in the room can offer a means to explore other relationships and repair or re-negotiate familiar patterns of relating.
Just as every person is different, so your therapeutic journey will be unique to you.
To contact Catherine click here
Training and Experience
My core training is in Psychosynthesis. Psychosynthesis combines eastern and western approaches to psychotherapy and includes exploring issues in the past and present as well as future possibilities.  Through developing awareness it aims to help you recover a sense of wholeness in order to make choices based on who you are rather than who you think you should be. I have also attended training in the therapeutic use of the arts, drama and movement, and somatic awareness – and integrate these ways of working, drawing on Jungian  and psychodynamic approaches, theories from Gestalt, Attachment Theory, Neuroscience, and Object Relations.
If you would like to find out more about theoretical approaches click here
How can therapy help?
Therapy can provide a safe place to explore things that may be difficult outside. It can help you develop a better understanding of yourself, your emotions and relationships, your sense of purpose in the world – leaving you freer to make choices. You may be looking for support through a time of difficulty, wish to explore issues from your past which are causing you suffering, or find ways to do things differently. Therapy can also offer a space to experiment and take risks.
Issues you may like to explore in therapy:
Conflicts and dilemmas are part of life. Therapy offers an opportunity to explore values and behaviours that may be at odds with each other, roles you play and parts of yourself that may be in conflict or hidden. It can help you explore what needs resolving, integrate experiences and insights, and find more satisfying ways of living.
Chance events can call all we have known into question and you may want to explore strategies to cope. You may have found strategies to help you survive or get your needs met which are no longer helpful. Counselling and psychotherapy offers the chance to explore and renegotiate these as well as find compassion for yourself and the way you coped. We can look at emotions, thoughts and behaviours which limit, as well as those which help.
Therapy also offers an opportunity to look deeply to your inner world, find answers that lie inside yourself and explore what might be seeking to make itself known.
Qualifications include:
Dip. Psychosynthesis Psychotherapeutic Counselling, Institute of Psychosynthesis

Cert. Counselling Skills with Children using the Arts, Institute for Therapy in Arts and Education

Cert. Couples Counselling using the Arts, Time2relate

Sesame Practitioner: 'Psyche and Soma' a therapy  training  using movement, story enactment and play

I  have completed two years of study in child development and Integrative Child Psychotherapy at Terapia

                 
Background
My experience includes working as a primary and secondary school teacher and teaching and learning consultant for foreign languages in primary schools. I have been a tutor for school refusers, cared-for children and teacher of English as a foreign language. I have  provided training in emotional literacy to teachers and have deliver training workshops to therapists on trauma and the body and using creative techniques. I bring to the work a love of the arts, particularly contemporary dance and belief in the healing power of creativity and nature.
---
Find out more about counselling for adults
Find out more about coaching
Contact me by email or telephone 07783 608395
Catherine Bishop, Counselling and Psychotherapy
in Brighton and Hove, East SussexSesame Practitioner