Couples Counselling
Is your relationship in trouble?
Forgotten why you got together?
Unsure whether to stay or go?
Do you hate the things you used to love?
Are you facing some life changes together?
Would you like to:
Find more fulfilling ways of relating?
Learn better ways of communicating with each other?
Get the sparkle back?
Find a way to part?
Understand how the past might be setting traps?
Have help in negotiating a difficult transition?
Understand the bigger story of your couple?
I provide support for you to explore these issues and facilitate discussion between you both.
Relationships progress through different stages, can get stuck, hit challenges, or go through a cycle of life–death-rebirth. Events from the outside may also impact on your relationship and you may feel you need new ways to manage this together.
Taking time to explore what is going on can help uncover the potential for healing and growth that the relationship is calling for, or clarify the need to end.
I use talking and also offer creative techniques, if you choose, to help you explore the world of your relationship and ways forward. My role is to provide support for this to happen at a time when the relationship may be under too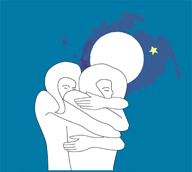 much strain for you to manage this alone. My stance is non-judgemental and I will provide space for you both.

---
Find out more about counselling for adults
Find out more about Catherine
Contact me by email or telephone 07742 214720
Catherine Bishop, Counselling and Psychotherapy
in Brighton and Hove, East Sussex